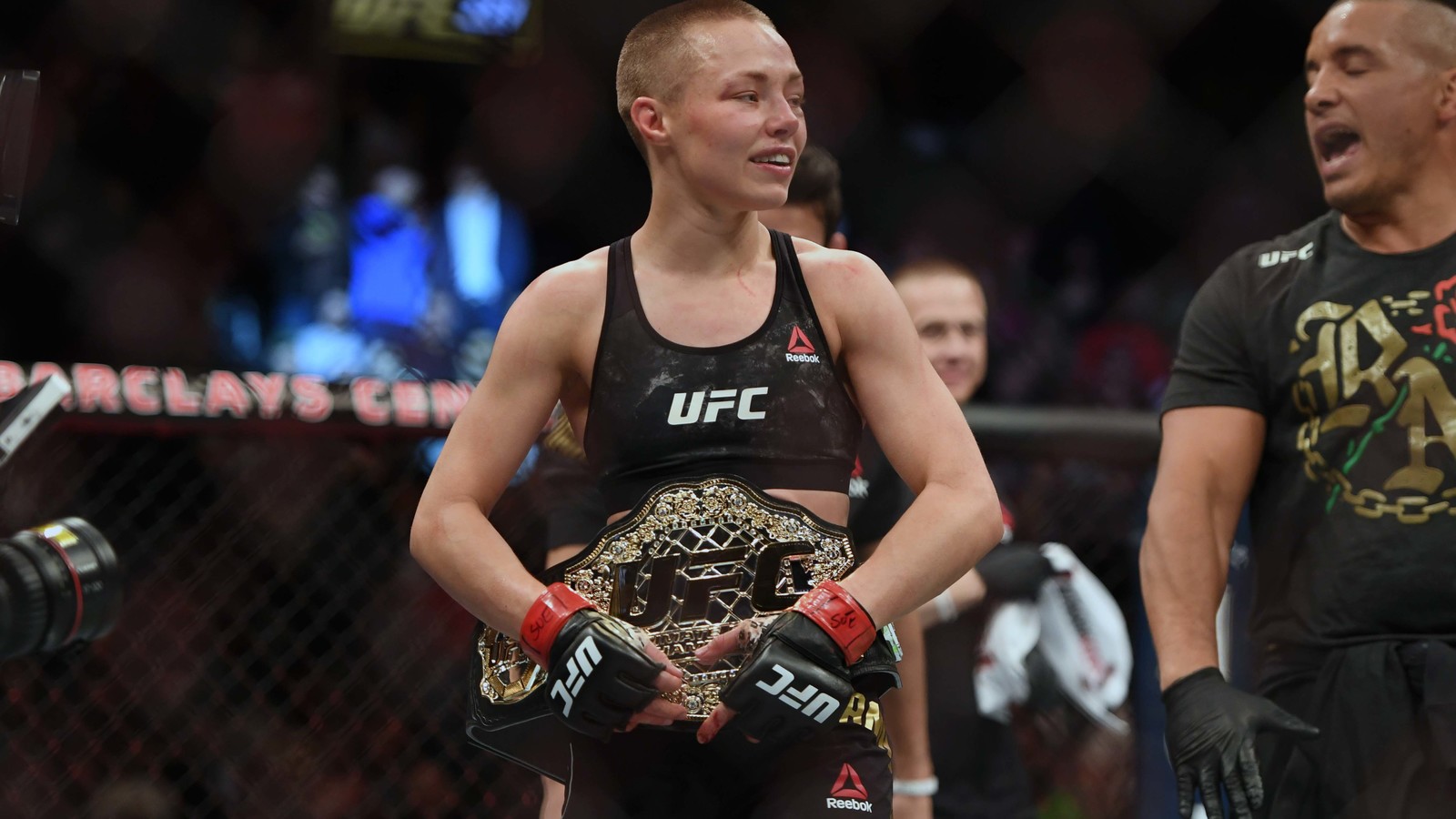 Namajunas proved why she's the champ.
Dennis Schneidler-USA TODAY Sports
And still… Rose Namajunas is no fluke. Joanna Jedrzejczyk would find that out the hard way Saturday night at UFC 223. And while Namajunas would finish Jedrzejczyk in the first round back at UFC 217, last night's bout went the distance. But in the end, 'Thug Rose' did her thing with shots like this littered in along the way:
In fact, Rose just wouldn't let up. But unlike their first bout, she just couldn't find that knockout punch. That didn't stop her from trying, however.
And as the fight went on, Jedrzejczyk and Namajunas didn't slow down.
A unanimous decision later, and it's clear the first result between the two wasn't a fluke. And that's not all. Now, for the first time in her career, Jedrzejczyk has lost back-to-back fights. Not only that, but these are the only two losses (14-2) of her career. She is now 8-2 in the UFC.
Meanwhile, Namajunas sees her record climb to 8-3 overall and 6-2 in the UFC. Now the only question is: who's next?