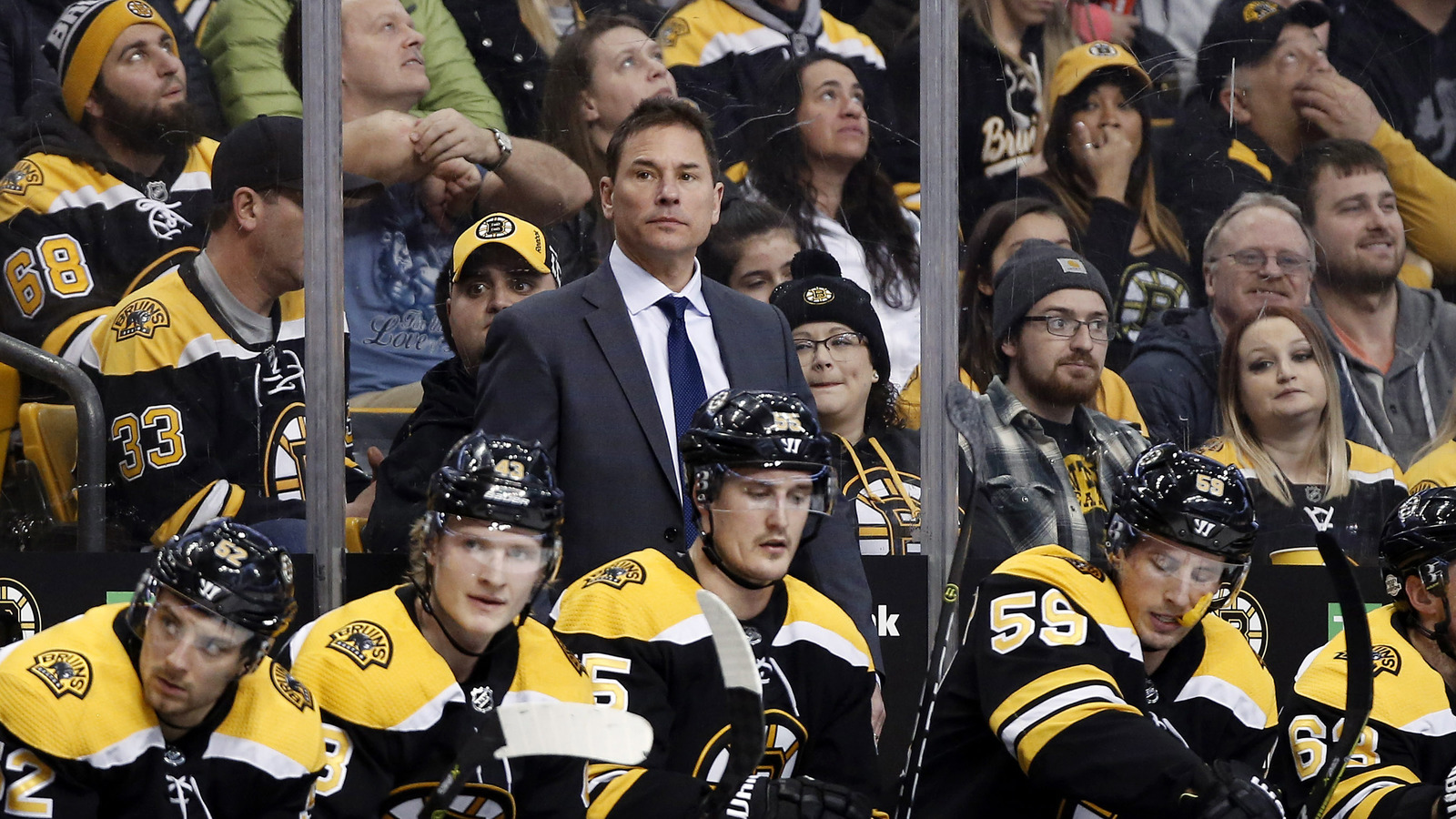 Cassidy and his Bruins have an important season finale, despite a secured playoff spot.
Winslow Townson-USA TODAY Sports
There is just one game remaining on the NHL regular season schedule and the league schedulers picked a good one as the Boston Bruins will host the Florida Panthers today in the lone game. While many people thought the game would have significant meaning for the Panthers (Philadelphia's victory Saturday officially eliminated Florida from the playoffs), it instead has an effect on Boston.
If the Bruins win, they will jump over the Tampa Bay Lightning as the top seed of the Eastern Conference and get home ice advantage in the first three rounds of the playoffs. A win of any kind would give them a matchup with the New Jersey Devils. A loss will pit the Bruins against the Toronto Maple Leafs, a team they have struggled with this year. The only known matchup in the Eastern Conference are the Pittsburgh Penguins vs. the Philadelphia Flyers and the Washington Capitals vs. the Columbus Blue Jackets.
"Let's face it, we were trying to find our own game and get to where we thought we were at the start of the year, which was definitely a playoff team," said head coach Bruce Cassidy
via NBC Sports Joe Haggerty. "We just didn't know where we would fit, and the way Tampa got out of the gate, and Toronto for that matter, it was going to be an uphill battle. But here we are. We're in a position to take it, and that's a credit to the guys. We've worked hard to get here. This wasn't by accident. We didn't back in."