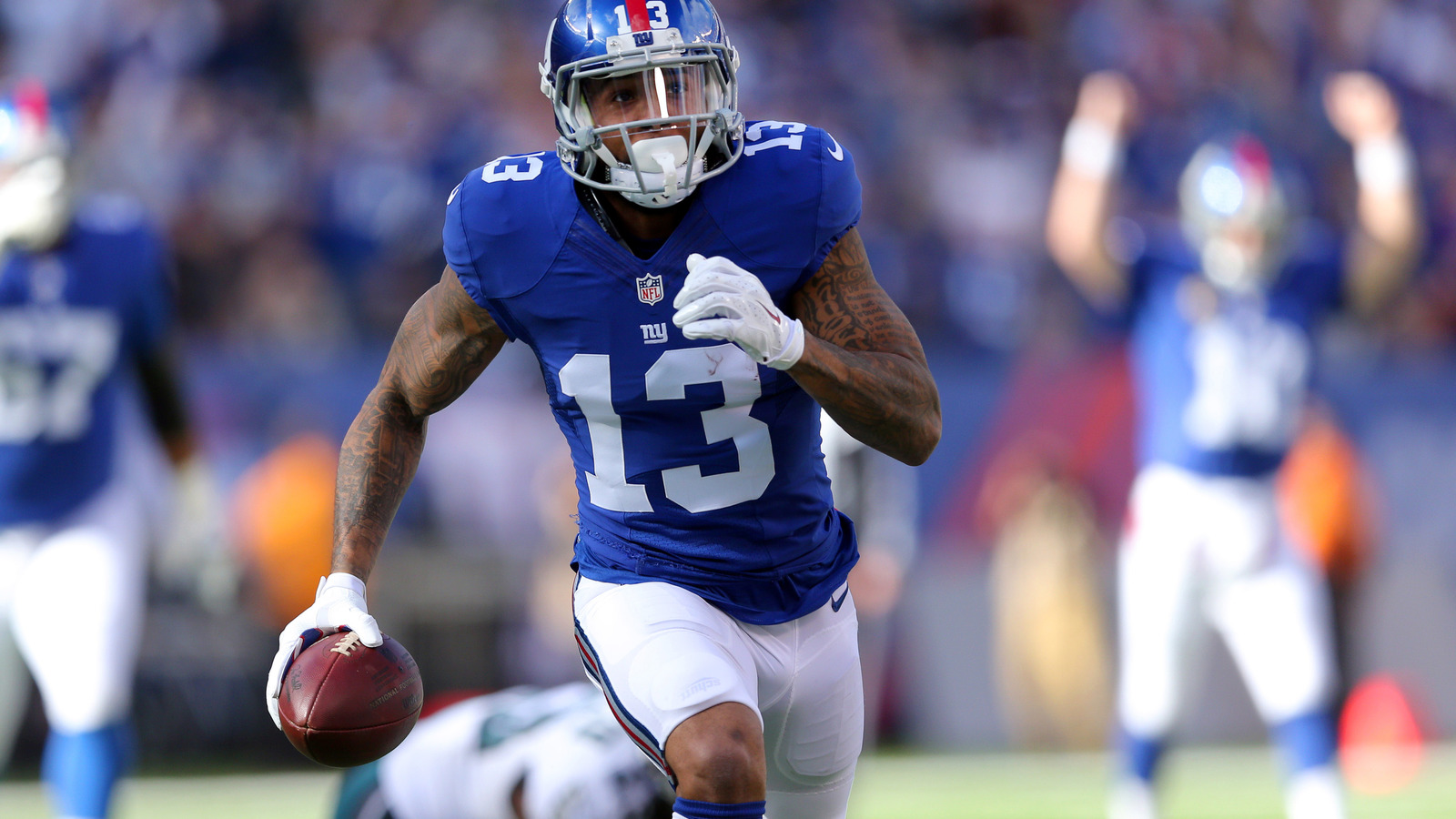 New York is glad that their star receiver is making an effort.
Brad Penner-USA TODAY Sports
Odell Beckham Jr. says he is planning to show up to the start of the Giants' voluntary offseason program on Monday, and the team reportedly views that as a positive sign going forward.
According to SNY's Ralph Vacchiano, the Giants and their new coaching staff and front office view Beckham's decision to join his teammates as "important."
There have been reports that Beckham does not plan to step foot on the field until he has a contract extension, so the fact that he is not completely avoiding the team during the offseason is a positive sign. While his attendance at voluntary workouts does not necessarily mean that he won't holdout, it's better than the alternative.
With the Los Angeles Rams having traded for Brandin Cooks, one potential Beckham trade suitor is off the board. There's still a possibility he could be dealt leading up to the draft, but the chances get slimmer by the day. And given what we have heard about New York's asking price, a trade probably was unlikely in the first place.