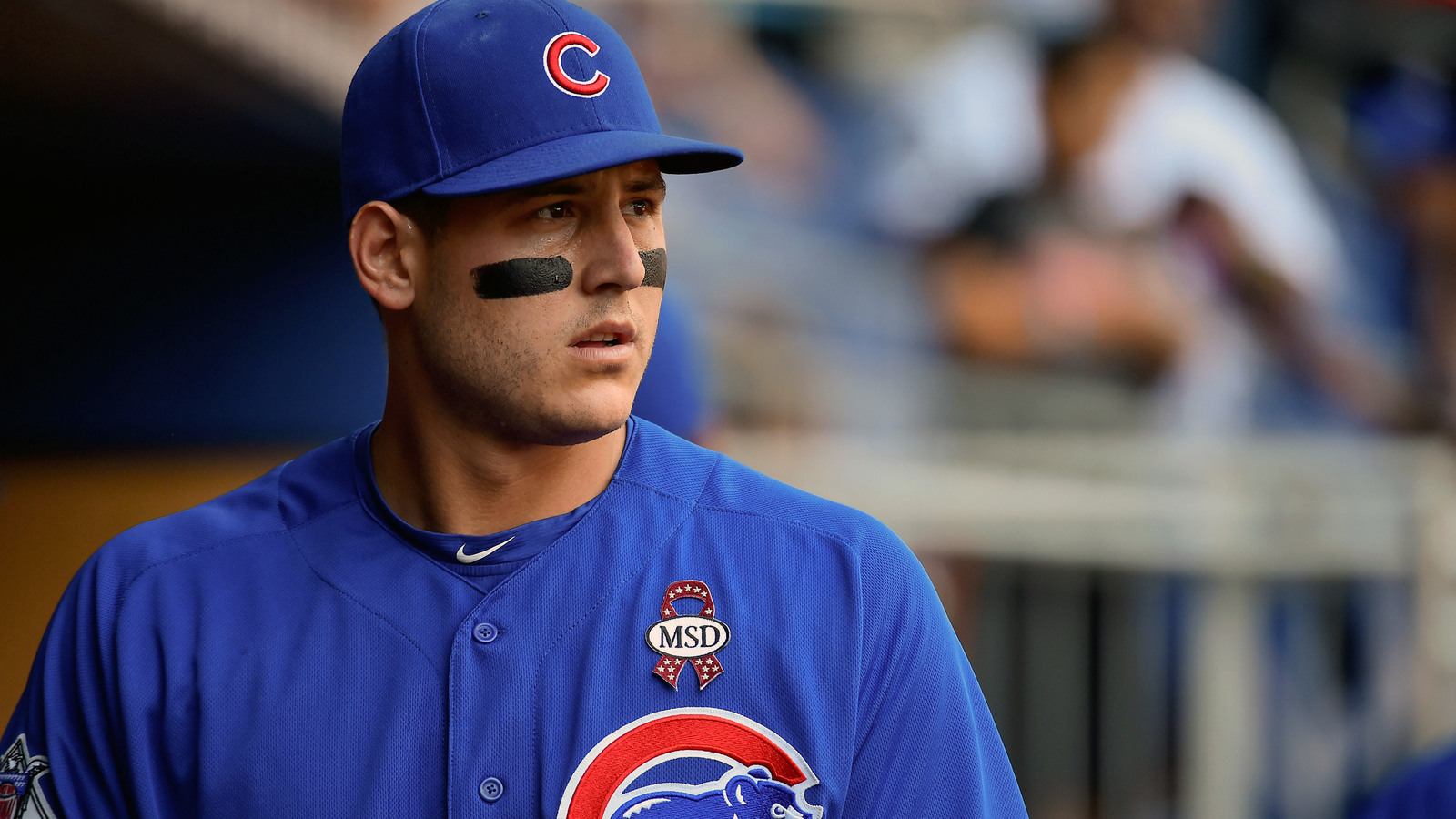 Rizzo has already miss the previous two games due to back stiffness.
Jasen Vinlove-USA TODAY Sports
A back issue plaguing Chicago Cubs first baseman Anthony Rizzo could cost him the team's Wrigley Field opener.
According to ESPN's Jesse Rogers, Rizzo will sit out his third straight game on Sunday due to lower back tightness that developed early last week. Rizzo could miss Monday's home opener, where temperatures are expected to be cold. With the team off Tuesday, that would give him more time to get healthy.
Manager Joe Maddon was not "overly" concerned about Rizzo's health, as similar issues have flared up in past years and gone away quickly.
Rizzo had been off to a very poor start at the plate, going 3-for-28 to start the season. Perhaps the back issues had something to do with that.