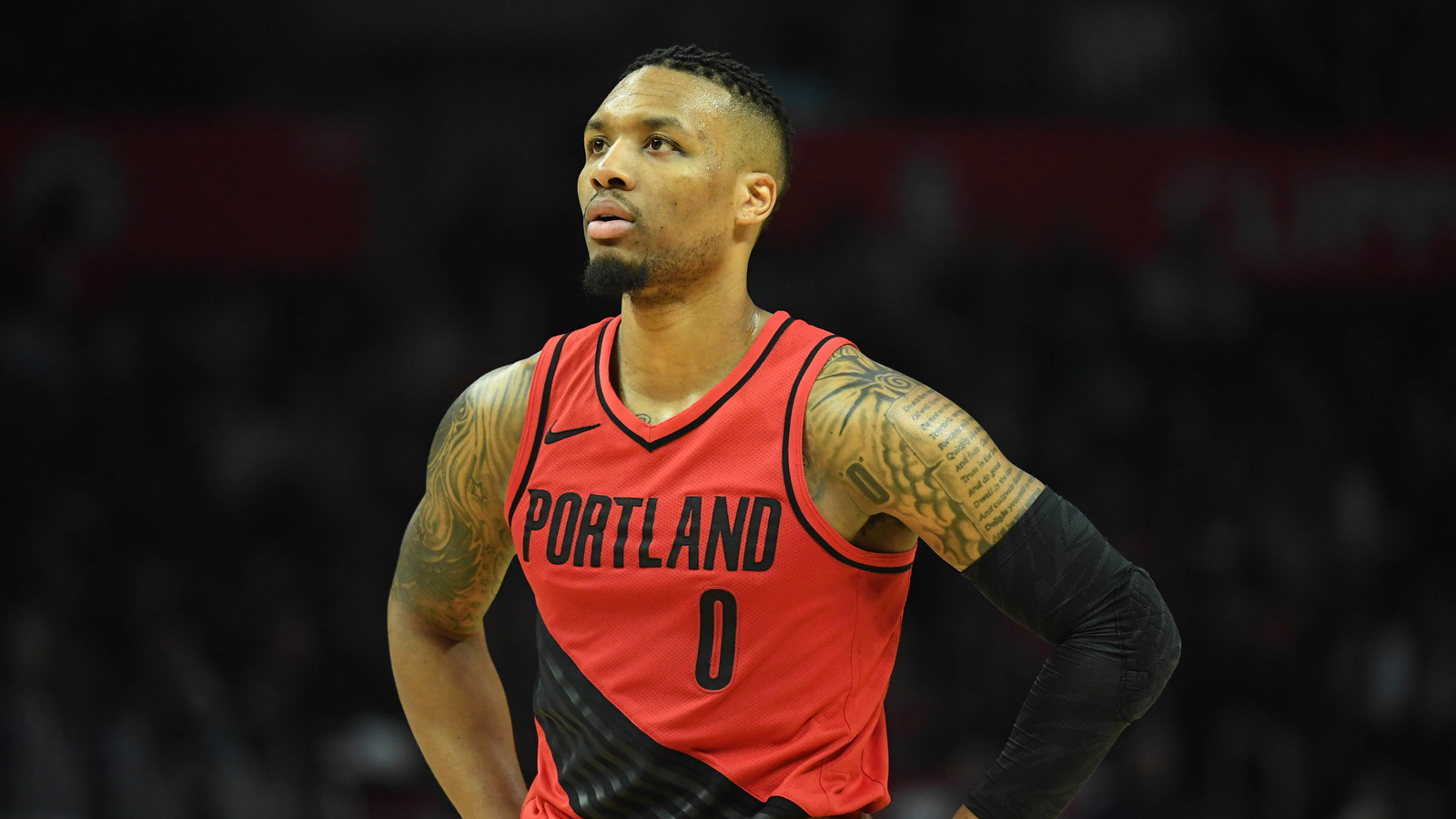 Kirby Lee-USA TODAY Sports
Damian Lillard will not be playing for the Portland Trail Blazers in their game against the Memphis Grizzlies on Wednesday night. The star guard has a family matter to attend.
Lillard flew home to Portland from New Orleans after scoring 41 in the Blazers' 107-103 win over the Pelicans. He is going home to attend the birth of his son — Damian Jr, NBC Sports' Jason Quick reports.
The 27-year-old point guard has been excellent this season, averaging 26.6 points, 6.5 assists, 4.4 rebounds and a steal per game. The team is similarly enjoying a fine season and is third in the West behind Houston and Golden State.