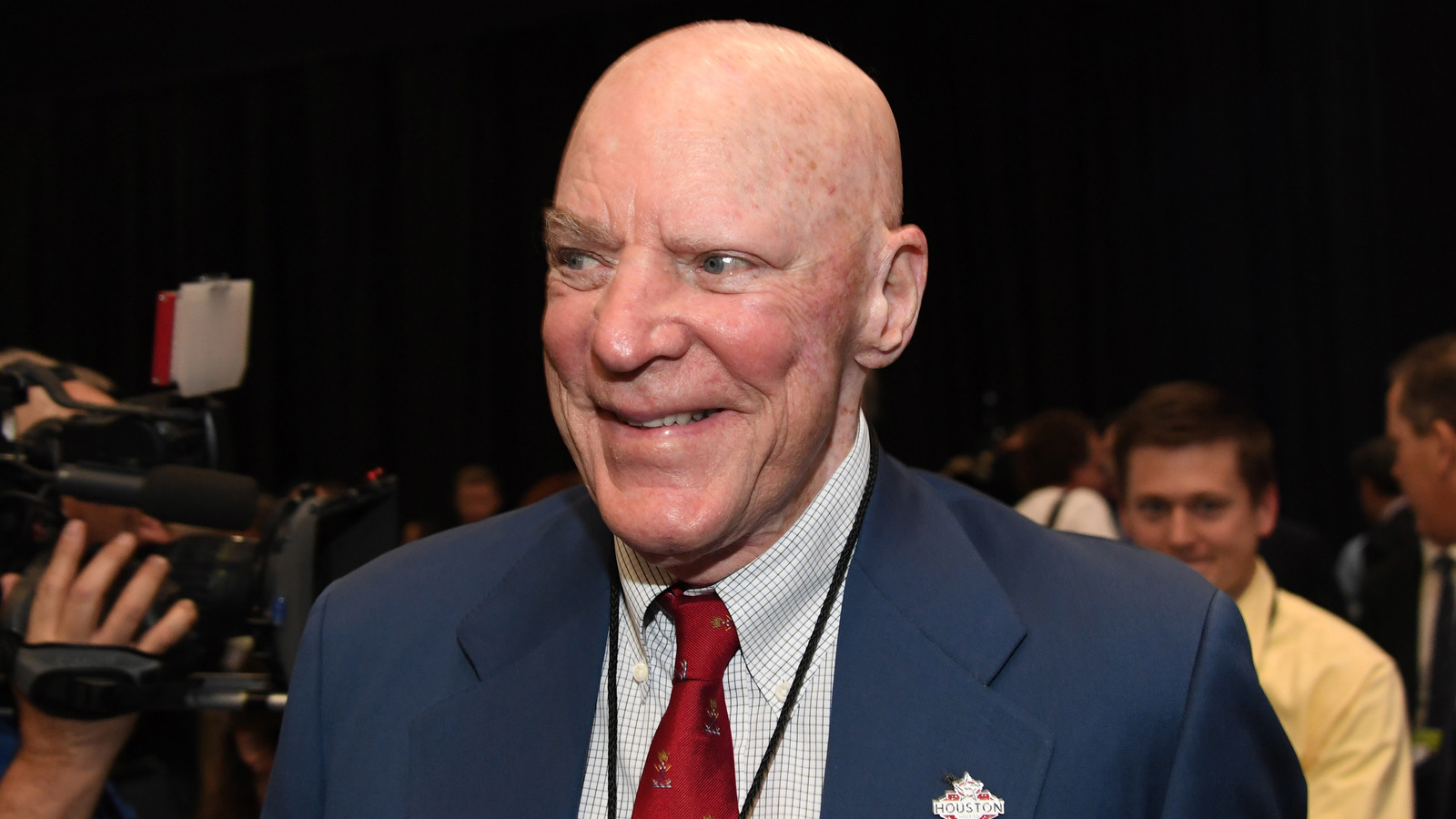 Feb 1, 2017; Houston, TX, USA; Houston Texans owner Bob McNair attends a press conference prior to Super Bowl LI at the George R. Brown Convention Center. 
Kirby Lee-USA TODAY Sports
Houston Texans owner Bob McNair has been very vocal in opposing national anthem protests, and it seems safe to assume he would support any rule the NFL wanted to implement outlawing such demonstrations.
With NFL owners expected to discuss the current national anthem policy at the owners meetings this week, there is obvious disagreement among some of the most powerful figures the league. On Sunday, McNair reiterated that he believes there should be no kneeling or protesting during "The Star-Spangled Banner."
McNair also alluded to the current policy, which says that players should stand for the anthem but does not require them to do so.
"We have a policy manual now that says they must be on the sideline and they should stand and hold the helmet in their left hand," he added. "I interpret that to mean that's what they should be doing."
No actual changes are expected to be implemented, but discussions could get animated. McNair's opinion is not shared among all of his peers, as evidenced by New York Jets owner Christopher Johnson's thoughts on the issue.