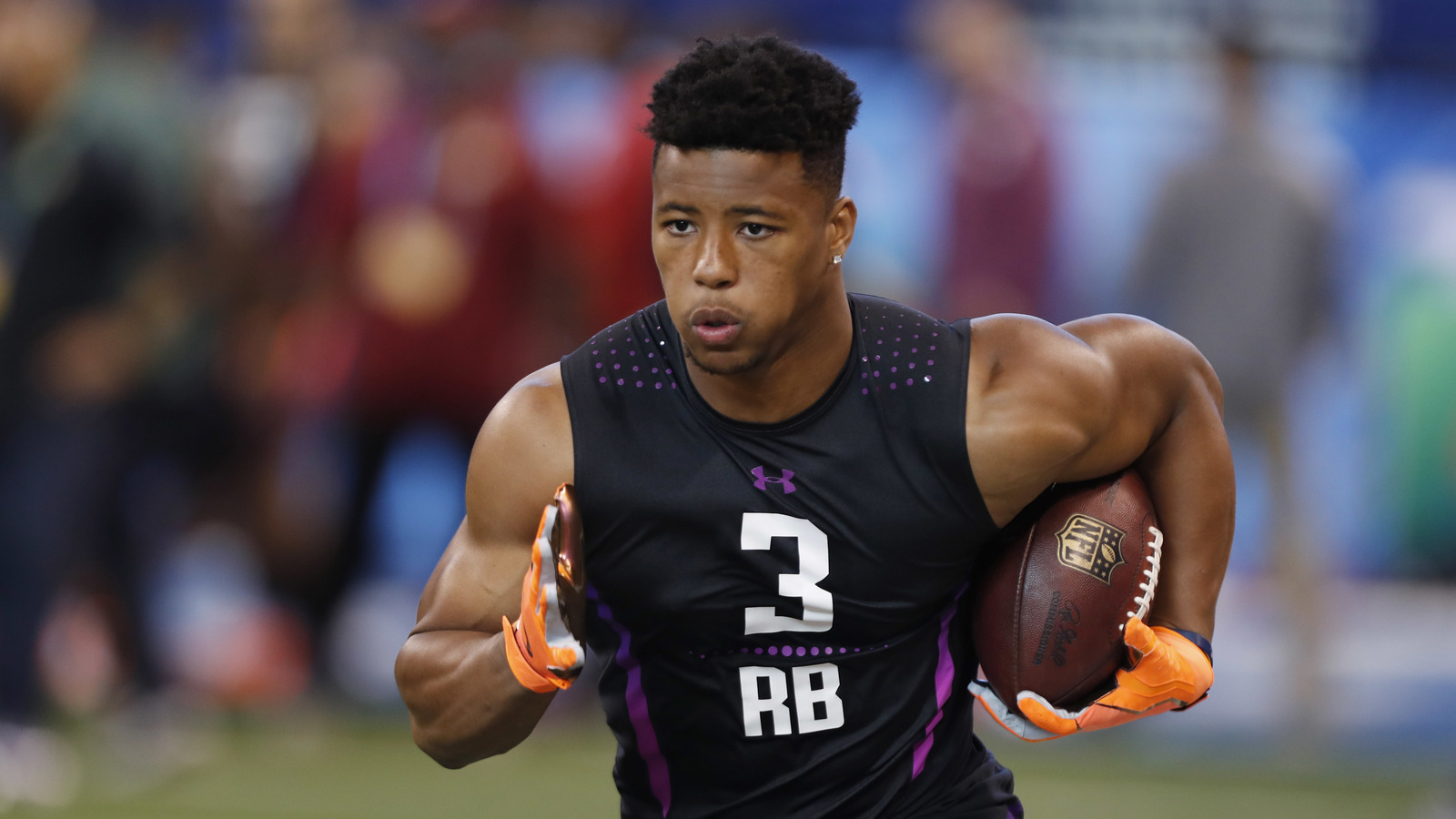 Brian Spurlock-USA TODAY Sports
Penn State head coach James Franklin had the privilege of watching Saquon Barkley develop for three years as a member of the Nittany Lions. So he, above all others, knows what Barkley is capable of doing athletically.
In case you don't remember, Barkley had professional scouts, coaches and general managers practically drooling over what he accomplished at the 2018 NFL Scouting combine (combine details here).
In fact, one NFL coach wants Barkley on his team so bad he's willing to do something rather disturbing to land the young running back.
This leads us to a rather interesting quote from Franklin referencing Barkley's combine performance in February at Lucas Oil Stadium.