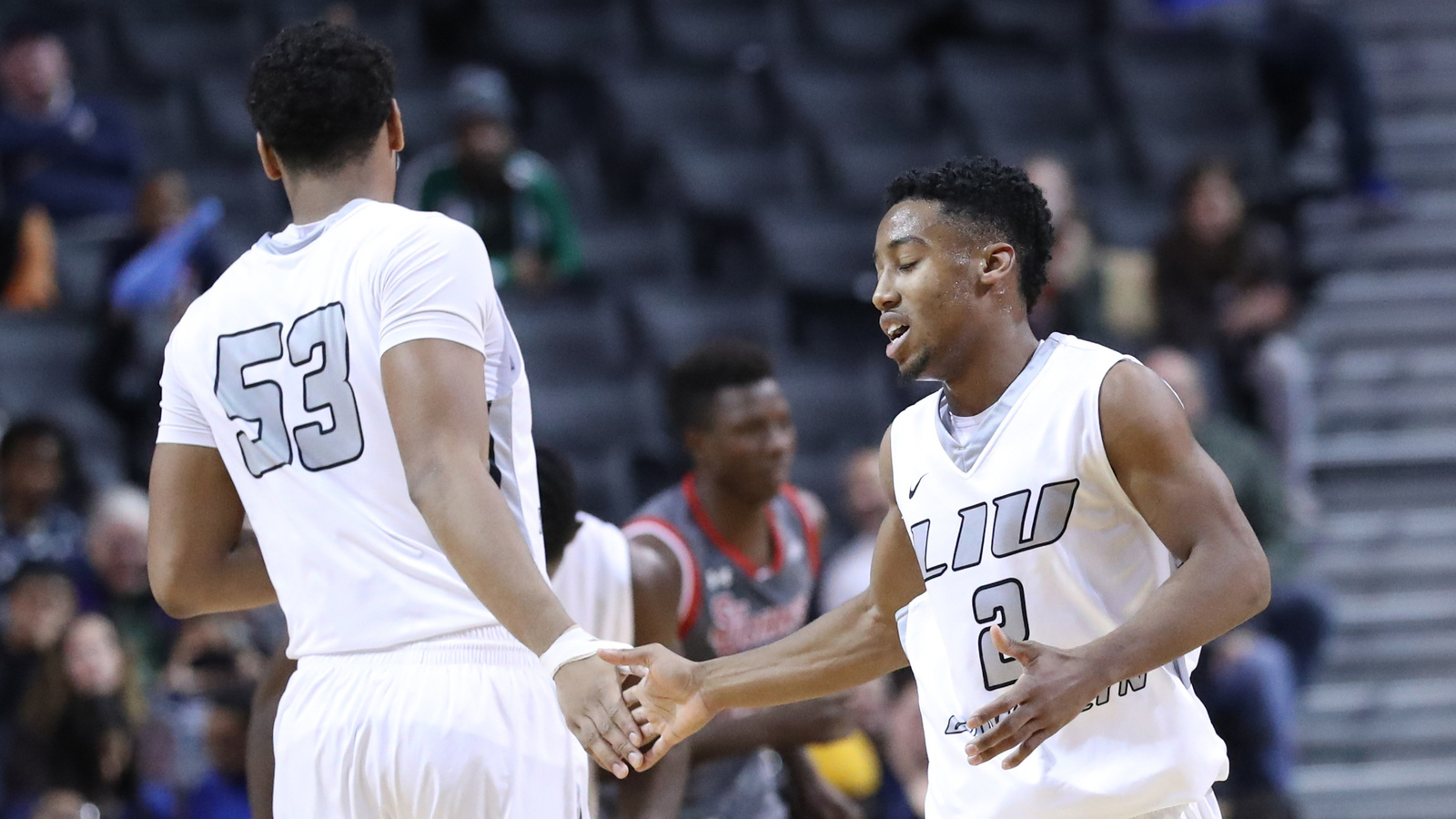 Dec 11, 2016; Brooklyn, NY, USA; Long Island Blackbirds guard Jashaun Agosto (2) celebrates his basket with forward Julius van Sauers (53) during the second half against the St. John's Red Storm at Barclays Center. Long Island Blackbirds won 74-73. 
Anthony Gruppuso-USA TODAY Sports
Long before he was appearing in the NCAA Tournament as a sophomore guard for LIU Brooklyn, Jashaun Agosto was a child prodigy who was a big hit online. In fact, Agosto appeared as a guest on "Ellen" in 2008, back when he was 11 years old.
Agosto showed off his dribbling prowess and shooting skills on the show.
Agosto, who is from Seattle, entered the NCAA Tournament averaging 11.7 points, 4.1 rebounds and 4.1 assists per game. He's also grown to 5-foot-11 now.
In the first half of his play-in game against Radford, Agosto had seven points, two rebounds and three assists.