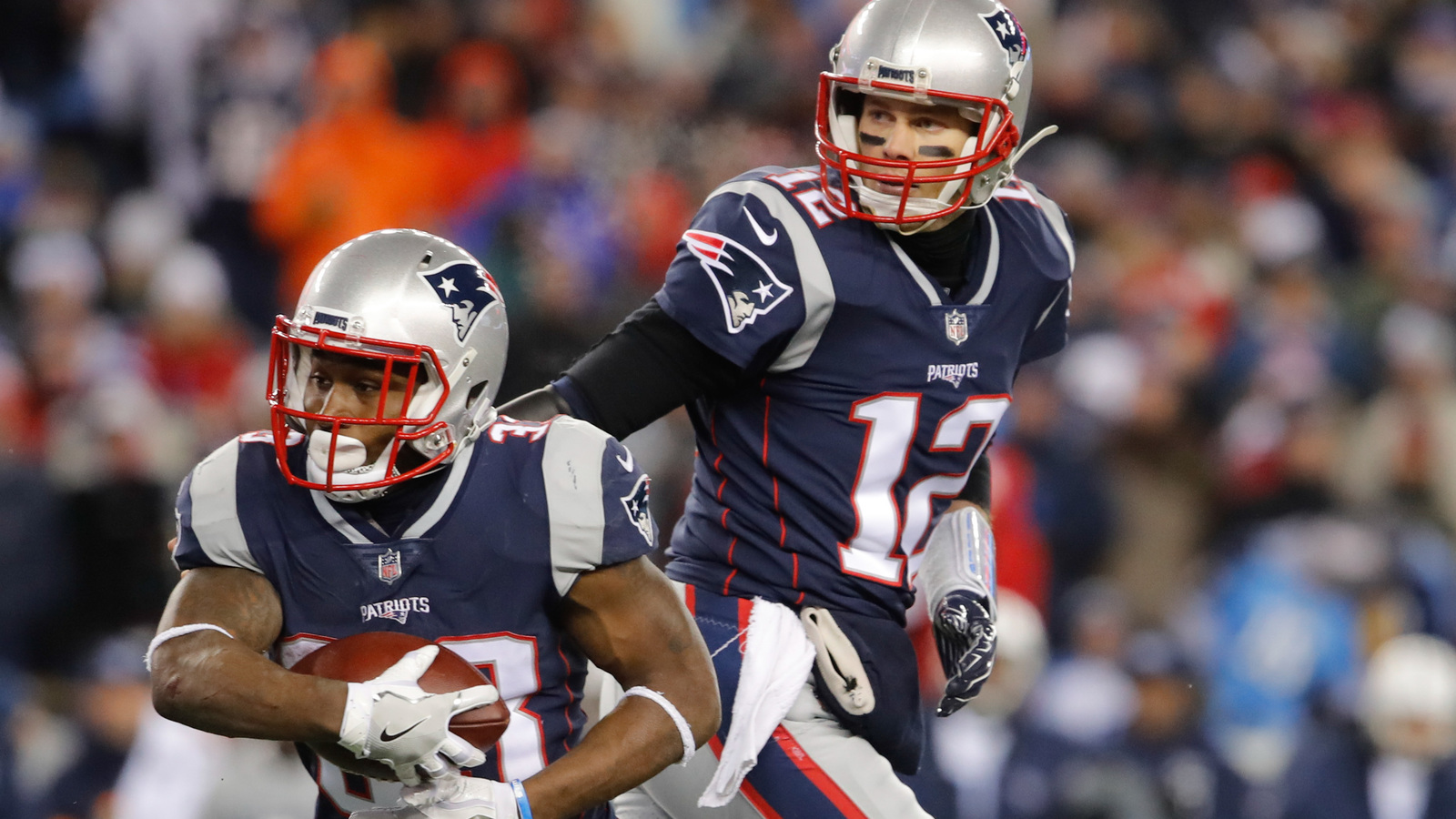 Jan 13, 2018; Foxborough, MA, USA; New England Patriots quarterback Tom Brady (12) hands off the ball to running back Dion Lewis (33) against the Tennessee Titans in the AFC Divisional playoff game at Gillette Stadium. 
David Butler II-USA TODAY Sports
The Tennessee Titans have reportedly come to an agreement on a four-year deal with running back Dion Lewis.
Ian Rapoport notes this deal will pay in the top 10 of NFL running backs.
Lewis was a coveted back who was being pursued by multiple teams, including the likes of the San Francisco 49ers, who have deep pockets. He is coming off a career year with the New England Patriots after a rough early career beset by injuries. During the 2017 season, Lewis rushed for 896 yards and six touchdowns. He also caught 32 passes for 214 yards and three touchdowns.
Tennessee recently cut DeMarco Murray and will be relying on Derrick Henry to be the lead back this upcoming season. However, Lewis is a perfect complement to the bruising power style that Henry utilizes and will be a boon to Marcus Mariota in the passing game.
It's been a busy day for the Titans, who also paid cornerback Malcolm Butler an arm and a leg to join them.