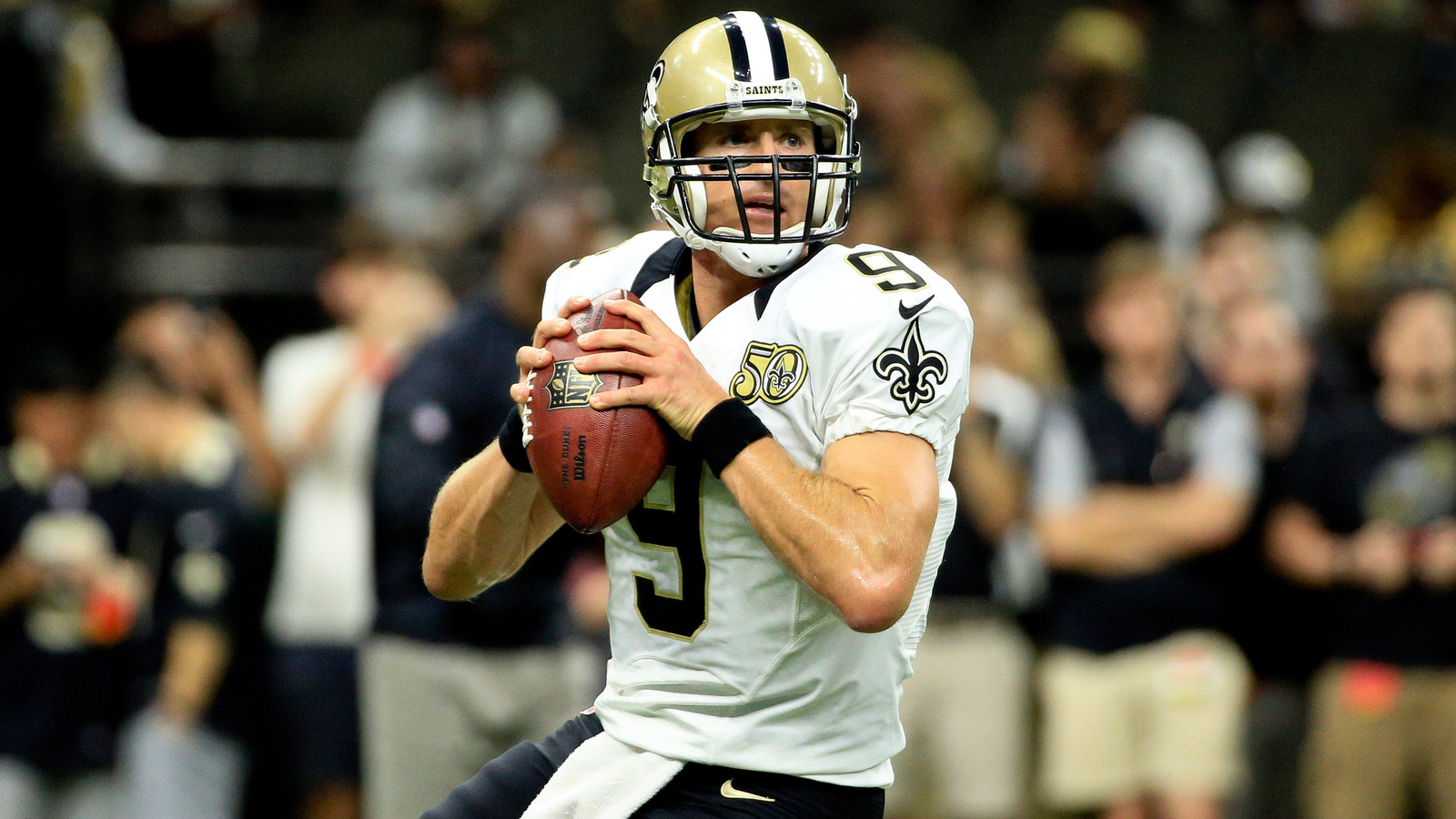 Derick E. Hingle-USA TODAY Sports
The New Orleans Saints failed to sign Drew Brees to a new contract before he was able to field offers from other teams on Monday, but a divorce is not expected.
Brees was at the Saints facility on Monday to attend offensive tackle Zach Strief's retirement press conference, and Ian Rapoport of NFL Network reports that the veteran quarterback met with the team and made "significant progress" toward a new deal.
The Saints have plenty of motivation to get the deal done before Wednesday, as $18 million would count toward the team's salary cap in dead money for 2018 if an agreement can't be reached and Brees ended up signing elsewhere.
Brees, 39, continued to play at a high level last season, and both he and Sean Payton have made it seem like a foregone conclusion that the QB will be back in 2018. We know of at least one other team that has already reached out to Brees' agent, but ultimately it would still be a huge surprise if he did not return to New Orleans.