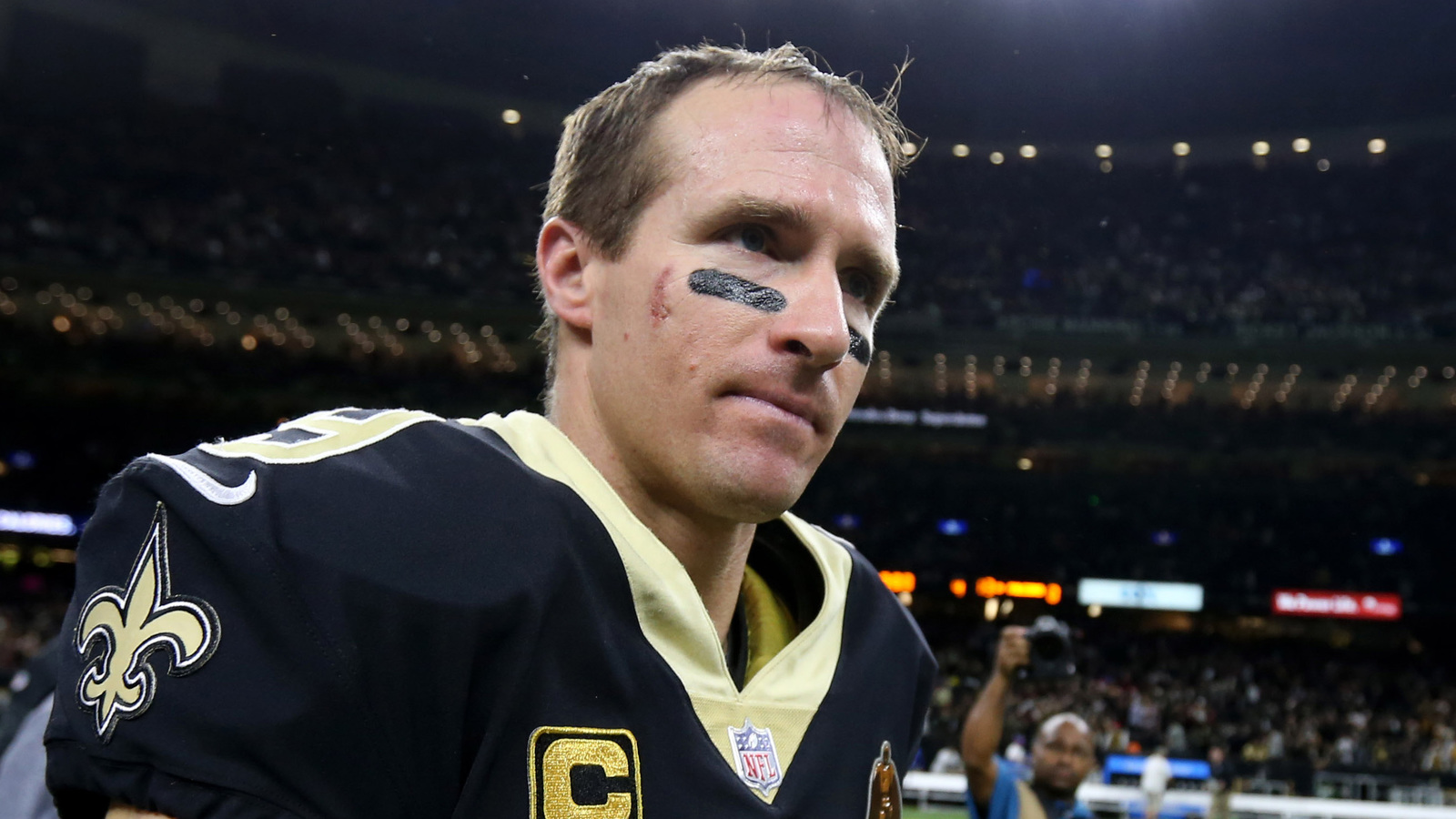 Chuck Cook-USA TODAY Sports
Drew Brees maintained all throughout the offseason that he had no intention of playing for any team other than the New Orleans Saints in 2018, and it appears the veteran quarterback really put his money where his mouth was.
On Tuesday, Brees agreed to a new two-year, $50 million deal with the Saints that includes $27 million in guaranteed money. While that doesn't sound horrible for a quarterback who turned 39 in January, ESPN's Mike Triplett reports that at least one other team was willing to give Brees a two-year, $60 million contract with all guaranteed money.
Brees acknowledged that he took a significant hometown discount.
"I'd be lying if I said it [wasn't hard to weigh maximizing his value and raising the bar for other players versus helping the team]," he said. "Because I know that when any player does their deal, they typically look at the comps and base their deal on those — and what is 'market value.' … I'm sure that one of these quarterbacks coming up — Aaron Rodgers, Matt Ryan, Kirk Cousins — is going to set a new mark."
Cousins appears to be on the verge of setting that mark, as numerous reports indicate he is going to sign a three-year, fully guaranteed contract with the Minnesota Vikings worth $86 million. At this point in his career, Brees said his top priority is contending for a title.
"For me, this was about putting our team in the best position to go win a championship in the next few years," he said. "… I've made it very clear from day one that I was always gonna be a New Orleans Saint as long as they would have me."
The Saints were a legitimate contender in the NFC last season, and there's no reason they can't be even better in 2018 with a young, improving defense and Brees still leading their offense. While Brees isn't going to draw the same type of praise from his peers that Cousins drew, you can understand why he didn't want to start from scratch in a new city at his age.